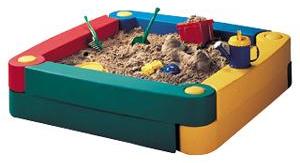 L'avantage des vacances d'été, c'est que l'on retrouve des gens que l'on n'a pas vu le reste de l'année – ou même depuis plusieurs années.
C'est l'occasion de faire le point, de demander comment vont les enfants, de savoir qui fait quoi.
On éprouve finalement le besoin de combler le vide entre le moment où on les a vus pour la dernière fois et le moment présent. C'est un rituel qui opère chaque année, un peu comme le barbecue que l'on dépoussière.
Il y a pourtant des choses qui étonnent, comme les parcours scolaires par exemple.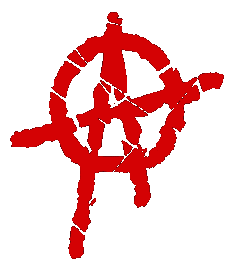 Je remarque peut-être cela parce que j'enseigne mais je crois savoir que cela en choque plus d'un dans mon entourage.
Cela fait maintenant cinq ou six personnes que j'ai connu au camping quand j'étais gamin et qui ont refusé de passer leur baccalauréat.
Ce sont pourtant des gens qui avaient toutes les cartes en main pour réussir mais qui ont choisi la voie minimale, la petite porte sur le côté.
Je dois dire que cela me laisse pantois. Que Rimbaud fasse cela au XIXème siècle, je peux comprendre, à l'époque on pouvait faire tout et n'importe quoi et survivre.
Aujourd'hui, sans le bac, cela me semble un pari beaucoup plus risqué : même les concours demandent un minimum de diplômes. Les caissières chez Leclerc ont aujourd'hui une licence et pourtant leur travail s'assimile à celui d'un OS des chaînes tayloristes.
This is how dreams happen. People ask you how you plan to get by without a job and you look out to the ohorizon and kind of get serious and a little bit cocky and you say something like, 'I really don't know. But I'm gonna make it happen, man.'

Dan Kennedy in Loser Goes First
Nous savons tous que le Brevet des Collèges est une formalité et que le baccalauréat devient de plus en plus galvaudé.
Malheureusement, ce ne sont pas les élèves qui évoluent mais un nivellement progressif qui s'accorde avec les objectifs gouvernementaux.
L'écrémage ne se fait donc plus avec le bac mais dans les études post-bac qui, grâce ou à cause du LMD, s'allongent inexorablement, parfois dans des voies sans issues en terme d'employabilité.
Refus de la société ? Anti-conformisme ? Rebellions adolescentes ? Ce type de comportement reste un mystère. Le monde aurait pu s'écrouler autour de moi, rien ni personne ne m'aurait empêché de passer le bac.
Refuser de le passer, n'est-ce pas un déni de tout ce que l'on a appris à l'école ? C'est refuser de sauter l'obstacle, d'obtenir le fameux sésame qui n'ouvre plus rien mais qu'il est important d'avoir.
Ne pas avoir ce fichu diplôme, c'est également baisser dans l'estime du regard des autres, aussi étrange que cela puisse paraître.
Iuventus stultorum magister.
Articles en rapport: