Dimanche 18 décembre 2016, je me suis rendu au Triskell de Pont-l'Abbé avec Jack pour assister au concert d'Ana Popović.
Le concert commence à 17h, ce qui est tôt mais vraiment bien car cela laisse toute latitude à profiter de la soirée ensuite.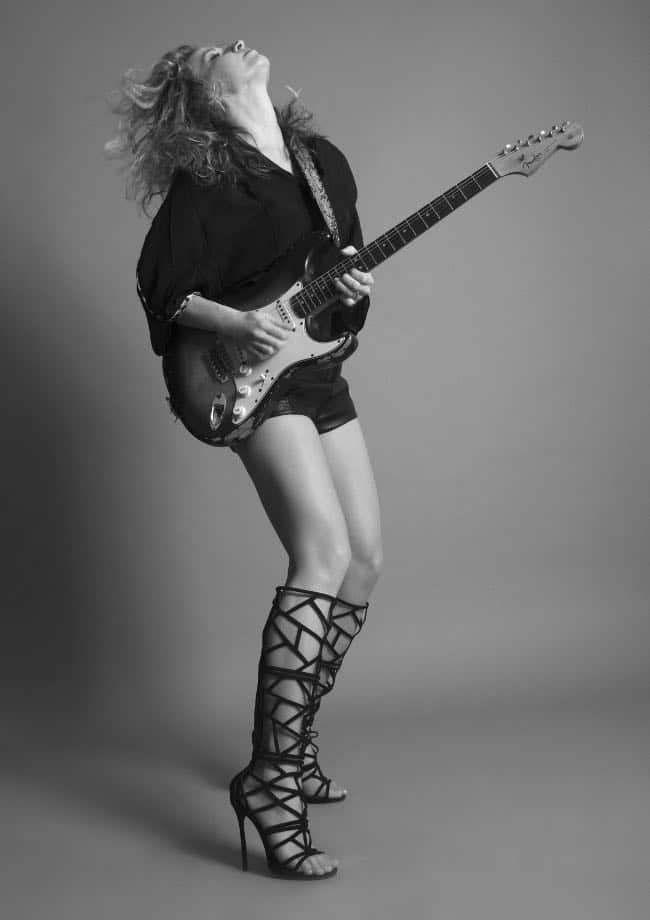 La queue est déjà formée lorsque nous arrivons. A l'ouverture des portes de la salle, nous nous trouvons deux places au milieu d'une rangée déjà presque remplie. En quelques minutes, toutes les places trouvent preneurs et les retardataires peinent à trouver où s'asseoir. C'est très impressionnant de voir une salle se remplir aussi vite.
Ana Popović est serbe (née en mai 1976) et a été initiée au blues très tôt par son père. En 1999, Ana déménage aux Pays-Bas pour étudier la guitare jazz. Elle devient rapidement un pilier de la scène du blues hollandais et s'aventure également dans l'Allemagne voisine.
Avec l'album Comfort to the Soul (2003), Ana propulse sa carrière à un niveau supérieur, elle jongle avec diverses formes de blues, de rock de soul et de jazz.
Cet album montre une idée claire : Ana Popović ne se contente pas de clichés usagés.
Ana Popović est une véritable exception de la scène du blues, dans les milieux professionnels, on la surnomme souvent la "Jimi Hendrix au féminin".
Vêtue d'une jupe en cuir et de chaussures montantes lacées, Ana fait chanter sa guitare six cordes comme les meilleurs. Son blues est frais, positif et ouvert aux autres genres et sa voix rauque et féline.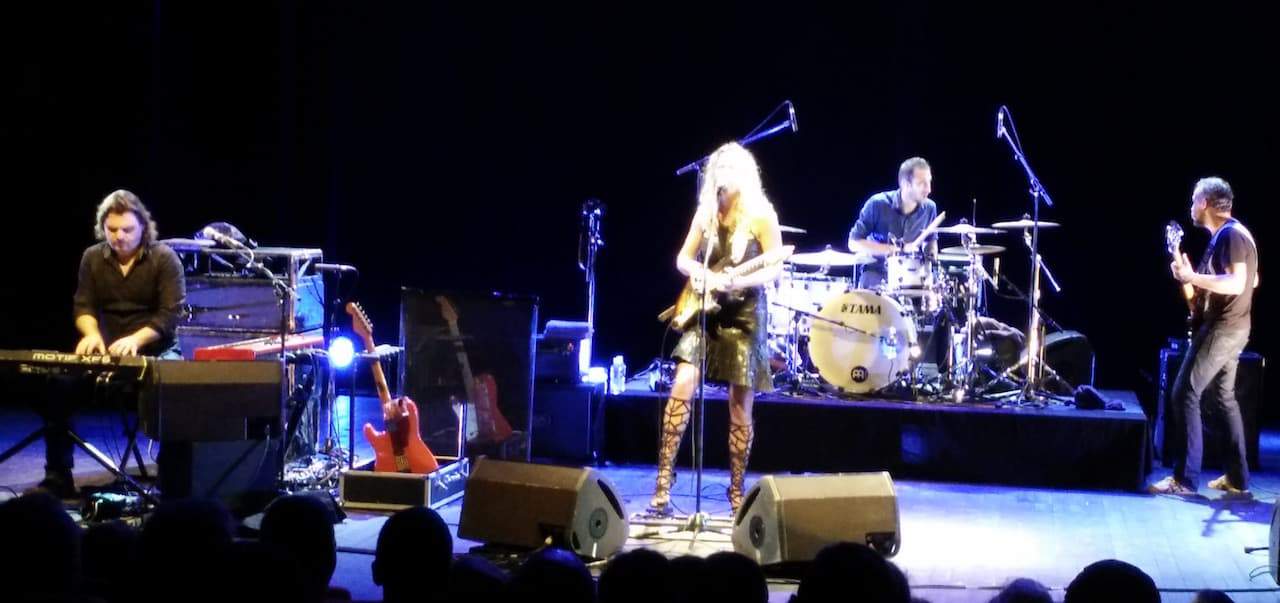 Avec 11 albums au compteur, 5 nominations au Blues Music Awards et de multiples collaborations de prestige (elle a notamment joué aux côtés de Buddy Guy, Joe Bonamassa, Taj Mahal, Lucky Peterson et Maceo Parker), Ana Popović est LA star internationale du blues féminin.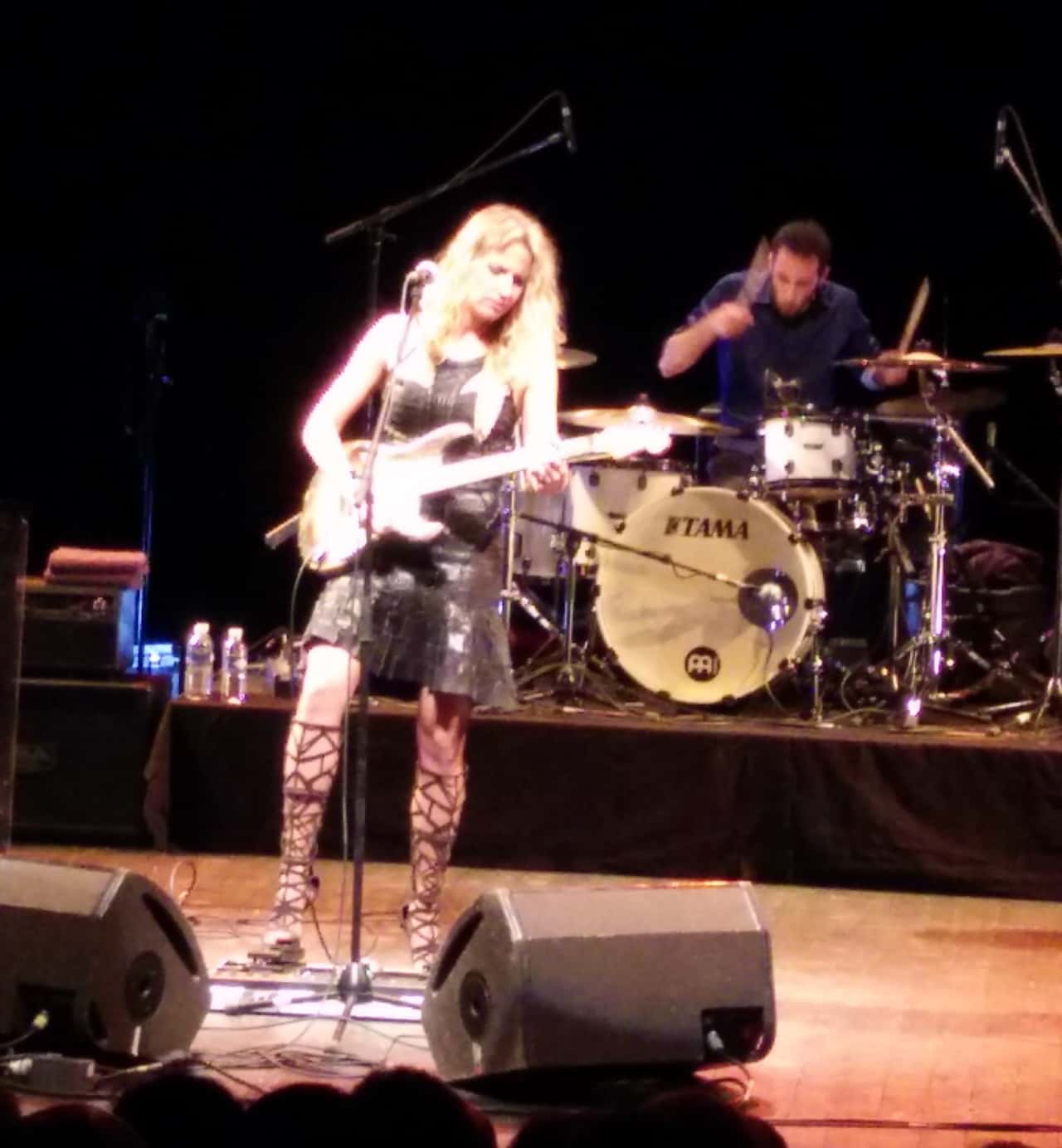 J'ai bien aimé le concert : beaucoup de dynamisme et de plaisir à jouer sur scène pour tous les musiciens.
Bon son, beaucoup de technicité dans le jeu, même si je lui préfère Joanne Shaw Taylor (qui pour moi joue de manière plus naturelle, en faisant passer plus d'émotions).
Je n'ai malheureusement pas de vidéo du concert mais voici ce que cela donnait deux jours plus tôt :
Un très bon concert toutefois, et en plus à Pont-l'Abbé ! C'est assez drôle de voir de telles têtes d'affiche dans de si petites villes. Et pourtant, des gens de tous âges étaient là, c'est vraiment agréable.
Composition du groupe : Ana Popović (guitare, chant), Michele Papadia (claviers, chœurs), Ronald Jonker (basse, chœurs) et Stephane Avellaneda (batterie, chœurs).
A voir !
Articles en rapport: