Avec mes cinquièmes, la semaine dernière :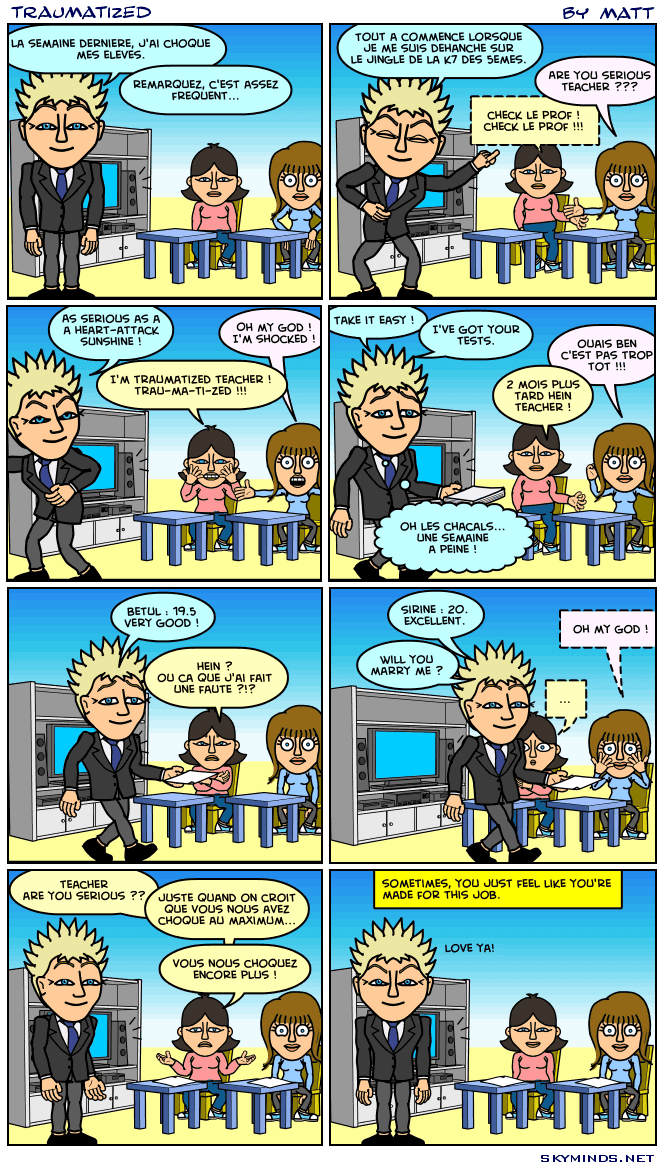 Je n'arrête pas de choquer mes petits 5èmes.
Je dis "petits 5èmes" parce que je les adore. Ils comprennent tout au quart de tour, vous corrigent lorsqu'il manque une virgule au tableau, racontent leur vie en anglais sans préparation…. bref, c'est du bonheur en barres.
C'est avec de telles classes que l'on peut se permettre un peu plus de fantaisie.
Ce n'est pas tous les jours que l'on a des élèves qui ont 19.8 de moyenne (warm and fuzzy feeling of pride inside) et beaucoup d'humour.
Déjà, ils comprennent mes blagues, c'est plutôt bien parti.
Par contre, cela va leur faire tout drôle l'année prochaine quand ils auront un autre prof plus.. standard (?).
Articles en rapport: