C'est notre quatrième jour et après un solide petit déjeûner – ben oui, on commence à anticiper le menu packed lunch à force ! – nous attrapons nos élèves sur le parking et nous filons une nouvelle fois pour… Liverpool ! Hé oui, encore !
Mais cette fois-ci, le programme est bien différent : nous nous dirigeons vers l'International Slavery Museum, qui a ouvert ses portes au public en septembre 2007.
Tout beau, tout neuf donc. Il se situe au troisième étage du Maritime Museum, sur les docks.

International Slavery Museum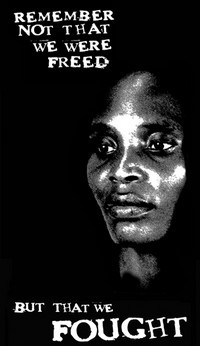 L'International Slavery Museum est un formidable musée qui raconte toute l'histoire de l'esclavage depuis les modes de vie africains jusqu'au marché triangulaire en passant par le déracinement et l'acculturation, la lutte pour les droits civiques, le Klu Klux Klan, la musique noire, la publicité…
C'est un voyage dans le temps assez exceptionnel qui nous est proposé là et la petite brochure disponible à l'entrée est extrêmement ludique pour les élèves.
Je crois que nous y sommes restés plus de deux heures, en speedant un peu sur la fin. A refaire !
Packed lunch sur un banc sur le côté du musée. Chips au fromage aujourd'hui. Alors que je plante ma paille dans mon jus d'orange, un pigeon me chie sur la manche… et cela ricoche sur le blouson de ma collègue d'histoire-géo ! Holy shit.
Nous voilà donc repartis au musée pour nettoyer cela, affublés chacun d'un professeur, tels des special needs kids… on a piqué un beau fou-rire d'ailleurs !
Petite balade dans les magasins qui bordent le dock. On prend un petit café sur une terrasse avant de reprendre les élèves au point de rendez-vous.
The Beatles Story : le musée des Beatles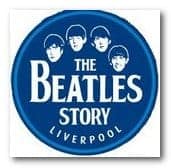 Nous arrivons devant le musée des Beatles, Beatles Story, qui raconte toute l'histoire des Beatles.
Des audioguides sont fournis à l'entrée et l'on peut effectuer la visite à son rythme en lançant la piste audio associée aux différentes pièces que l'on visite : Allemagne, recherche des studios, atterrissage aux USA, The Casbah, The Cavern, drugs…
Pour qui ne connaît pas ou peu l'histoire des Beatles, ce musée est parfait.
Le musée est bien conçu : chaque pièce dévoile une partie de la vie du groupe, pour finir sur les carrières solo de chacun des Fab Four. Et au final, le célèbre piano blanc devenu culte utilisé dans Imagine. Par contre j'ai trouvé la boutique assez trop chère.
Un peu de temps libre pour les élèves. Nous en profitons pour acheter quelques cartes postales, les écrire sur un banc sur le port et les envoyer en rejoignant le car.
Dernière soirée en compagnie des familles… David propose d'ouvrir la bouteille que je leur avais offerte en arrivant. Phyllis nous a encore fait un repas délicieux : toujours une soupe en entrée, plat, salade et dessert exceptionnel !
David nous annonce alors qu'il fait son propre alcool de baies… allez ! On goûte le blanc. Cela ressemble beaucoup à du moscatel ou à du muscat. Très, très bon !
Je discute un peu avec Mat, le professeur de sport, qui me montre ses peintures. Il faut que je vous en parle dans un article dédié, c'est vraiment bien ce qu'il fait. Préparation de la valise… demain, c'est déjà le départ !
Articles en rapport: