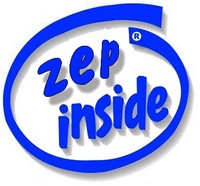 5ème section Foot :
– Y, be cool and keep it quiet please.
2 secondes plus tard, Y se remet à bavarder avec 3 autres compères.
– Right, that's a yellow card for you young man. Carnet please.
– Tenez M'sieur Colina !
– You talkin' to me ?
– Sorry Sir…
– That's better. Now you shush and follow the lesson. Don't let the card turn red.
Autre classe de 5ème, dans la cour de récréation:
– Hé M'sieur, vous z'étiez pas là hier !?!
– Ben non.
– Haaaan !!! Pourquoi ?
– J'étais malade.
– Han ! Pourquoi ?
– J'ai mangé à la cantine.
– Han !!! Mais faut pas M'sieur !!! Fallait nous demander, on vous l'aurait dit… en plus vendredi c'est poisson.
– ?!? Je ne vois pas trop le rapport, hier on était lundi…
– J'aime pas le poisson.
– Ah, ben oui ! C'est vrai que ça explique tout ça…
On arrive en classe, on se salue, on s'assied en silence (relatif).
– Right, today we're going to see "likes and dislikes". What do you like ?
– I don't like fish !!!!
– Yeah, tell me about it… How about you ?
Articles en rapport: