Vendredi soir, je suis allé voir Leslie West en concert au New Morning, dans le Xème arrondissement de Paris, métro Château d'Eau.
Leslie West est un guitariste américain qui a joué avec The Vagrants puis Mountain. C'est plutôt un bon guitariste.
Je vais vite passer sur ce concert. La scène d'abord : deux guitares et deux amplis sur scène, pas de batterie. On s'interroge avec les voisins sur ce qu'on nous réserve.
Leslie West arrive sur scène vers 9h05. Il est seul. Il commence à "jouer", c'est à dire à jouer un morceau facile comme pour s'échauffer les doigts. Il demande ensuite au public quel morceau jouer… A 9h35, il fait une pause !
J'étais avec mon pote Olivier, on s'est regardé effarés. J'aurais été seul, j'aurais quitté la salle.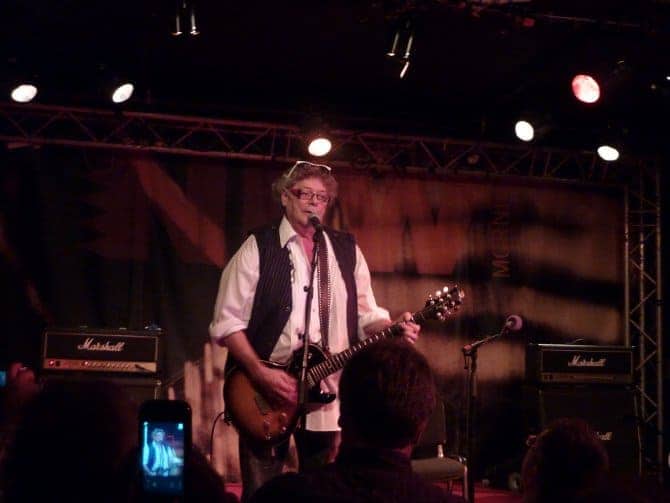 Leslie West revient, nous fait une reprise de Crossroads de Clapton, House of the Rising Sun des Animals, entre deux chansons à lui et propose un rappel avec Mississipi Queen. Sauf qu'avec une seule guitare… c'est un peu léger.
Très franchement, on aurait dit un guitariste qui joue dans sa chambre en train d'essayer une nouvelle pédale d'effets. Il joue assis en plus, super intéressant si l'on n'est pas au premier rang. Bref, il s'est bien foutu de nos poires. Le concert a duré une heure.
Ce qui m'a le plus étonné : les gens semblaient satisfaits de cette prestation. Cela me scie.
Articles en rapport: