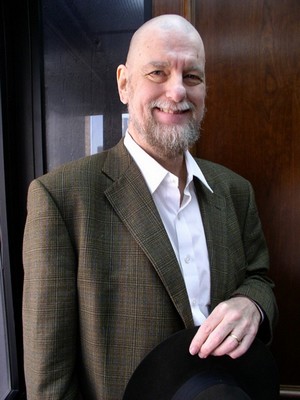 Je viens d'apprendre par mon père que Robert Jordan, né James Oliver Rigney Jr, célèbre écrivain d'heroic fantasy nous a quitté le dimanche 16 septembre 2007 à l'âge de 58 ans.
En mars 2006, Robert Jordan avait expliqué que les médecins avait diagnostiqué chez lui une amyloïdose, une maladie du sang qui touche 8 personnes sur un million chaque année.
Depuis, son état semblait stationnaire, voire en amélioration.
Il laisse inachevé son gigantesque cycle de La Roue du Temps (The Wheel of Time), dont le premier volume était paru en 1990. Il travaillait sur le douzième et dernier tome de la saga, A Memory of Light, un roman qui, une fois terminé, aurait dû s'étaler sur près de 2 000 pages.
Robert Jordan vivait à Charleston, en Caroline du Sud et j'avais eu le grand plaisir de le rencontrer dans une petite librairie de Melbourne et de discuter avec lui de l'évolution des personnages de la Roue du Temps. J
'ai toujours sa dédicace, signée au dos d'une carte postale à l'effigie d'un platypus, accrochée sur le mur de ma chambre à Nantes.
Nous n'aurons donc pas la fin de l'aventure… à moins que ses derniers écrits ne soient publiés un jour ?
Nothing ever goes as you expect. […] Expect nothing, and you will not be surprised.
Expect nothing. Hope for nothing. Nothing.

— Lord of Chaos (1994), Robert Jordan, éd. Orbit, 1995, chap. 18, p. 422
R.I.P. Robert.
Articles en rapport: