Samedi dernier, je suis allé voir Status Quo et Asaf Avidan & The Mojos au Zénith de Nantes, avec Olivier et Jack.
Première partie : Asaf Avidan and The Mojos
Asaf Avidan and The Mojos est un groupe de folk/rock/acoustique qui vient de Jérusalem (Israël), composé d'Asaf Avidan (vocals and guitar), Ran Nir (bass), Yoni "Joni Snow" Sheleg (drums), Roi Peled (lead guitar) et Hadas Kleinman (cello).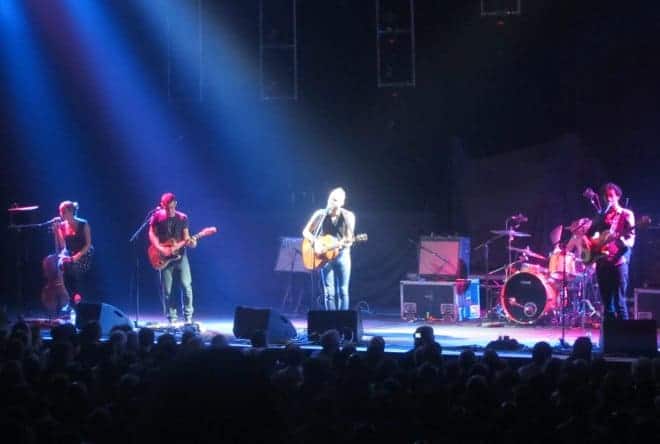 Dès les premières notes, j'ai tout de suite accroché : Asaf Avidan a une voix très spéciale, avec beaucoup de marge, et sait bien s'en servir.
J'ai admiré le batteur et son jeu très sec et percutant. Cela fait du bien de voir un bon batteur jouer.
Le guitariste lead, Roi Peled, est très bon également – j'ai juste regretté qu'il ne se lâche pas plus : à certains moments, on avait l'impression qu'il se retenait. Le premier morceau faisait très Led Zep, le reste était entre blues, folk et rock.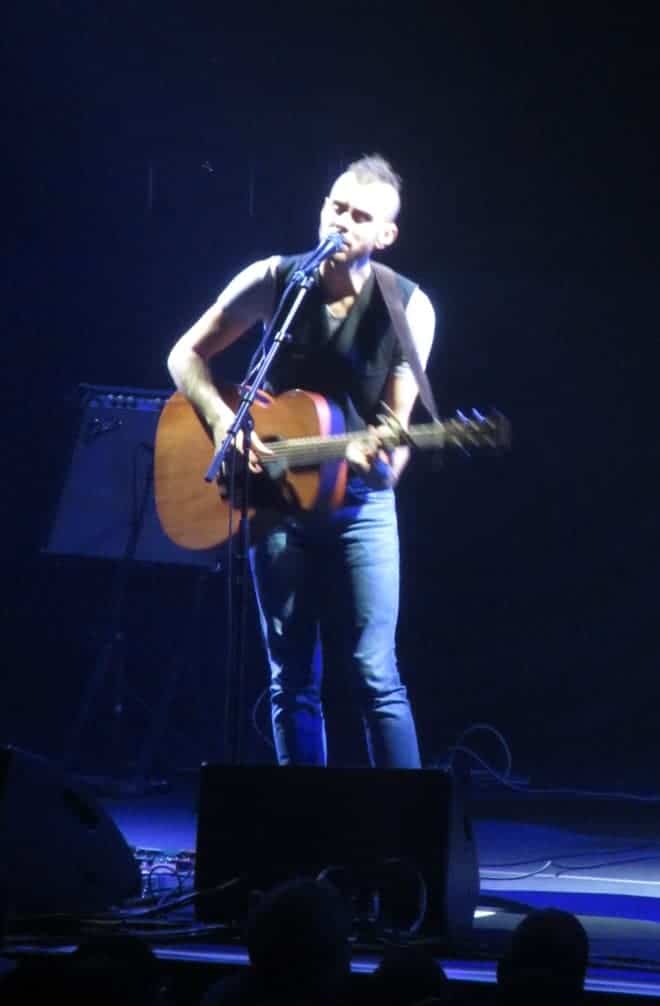 Excellente prestation d'Asaf Avidan and The Mojos. Pendant le changement de scène, j'ai discuté brièvement avec la violoncelliste, Hadas Kleinman et j'ai eu son autographe :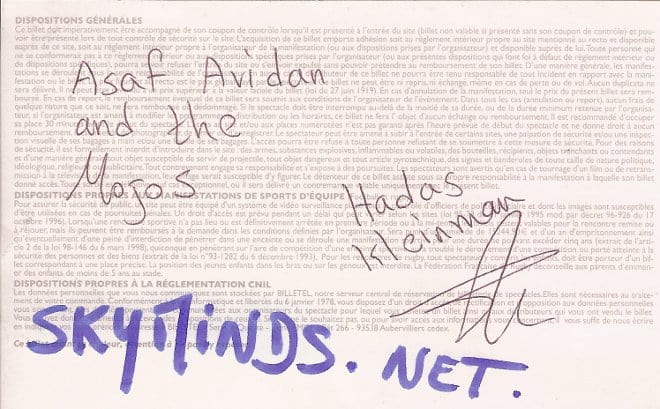 Status Quo
Alors, Status Quo. J'aurais bien aimé qu'ils s'arrêtent plus souvent entre leurs chansons parce que tout jouer à la suite sans pauses, c'est un peu dur.
Les guitares étaient un peu fortes (surtout la lead), ce qui était parfois criard sur certains solos. Le batteur n'a aucun intérêt, on dirait le lapin Duracell.
Bonne prestation des membres du groupe (ils font quasiment autant de grimaces que KISS !).
Setlist
Caroline
Something 'bout You Baby I Like (Tom Jones cover)
Rain
Don't Drive My Car
Mean Girl
Softer Ride
Beginning Of The End
Hold You Back
What You're Proposing / Down The Dustpipe / Little Lady / Red Sky / Dear John
Big Fat Mama
The Oriental
Creepin' Up On You
Living On An Island
In The Army Now
Drum Solo
Roll Over Lay Down
Down Down (Rossi did a little guitar solo before the song. The others were not on stage)
Whatever You Want
Rockin' All Over The World (John Fogerty cover)

Encore

Junior's Wailing (Steamhammer cover)
Rock 'n' Roll Music / Bye Bye Johnny
Au final, j'ai été enchanté par Asaf Avidan and The Mojos et déçu par Status Quo.
Articles en rapport: