Bad Education est une série britannique diffusée sur BBC3.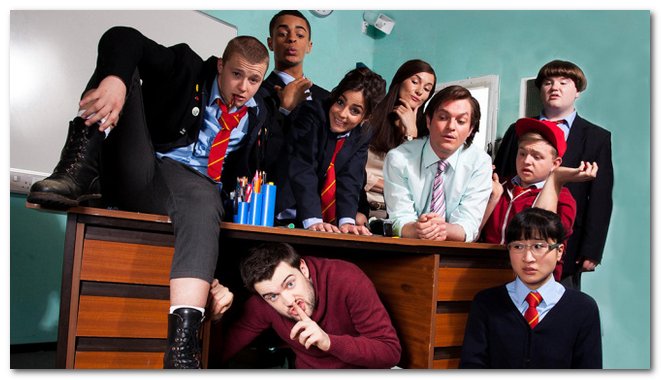 Jack Whitehall joue un jeune professeur, Alfie Wickers – "the worst teacher ever to grace the British education system" – dans le collège fictif d'Abbey Grove School, à Watford, Hertfordshire.
Déterminé à impressionner la jeune professeure qu'est Rosie Gulliver (Solemani), Alfie fait tout ce qu'il peut pour apparaître "cool", comme par exemple coacher l'équipe de football de l'école, organiser une amnestie pour les armes ou proposer un candidat pour les élections élèves.
Il se tourne généralement vers sa classe – et plus particulièrement vers Joe, the "teacher's pet" – malgré tout l'irrespect et le dégoût qu'il leur inspire, pour qu'ils viennent à sa rescousse.
Mais il doit aussi composer avec les frasques eccentriques du principal, Shaquille "Simon" Fraser (Mathew Horne) et aux attentes de sa sous-principale, Isobel Pickwell (Michelle Gomez).
Il y a 6 épisodes par saison, à regarder en VO :
Articles en rapport: