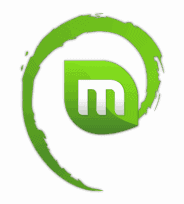 Par défaut, Linux Mint crée des répertoires par défaut tels que /Bureau, /Téléchargements…
Or, il arrive qu'on ait besoin de changer la cible de ces répertoires pour pointer vers un dossier qui se trouve sur une autre partition ou sur un lecteur réseau.
Pour changer la cible de ces répertoires par défaut, il suffit d'éditer le fichier user-dirs.dirs qui se trouve dans le répertoire caché /.config de l'utilisateur :
nano $HOME/.config/user-dirs.dirs
Voici le contenu du fichier :
# This file is written by xdg-user-dirs-update
# If you want to change or add directories, just edit the line you're
# interested in. All local changes will be retained on the next run
# Format is XDG_xxx_DIR="$HOME/yyy", where yyy is a shell-escaped
# homedir-relative path, or XDG_xxx_DIR="/yyy", where /yyy is an
# absolute path. No other format is supported.
# 
XDG_DESKTOP_DIR="$HOME/Bureau"
XDG_DOWNLOAD_DIR="$HOME/Téléchargements"
XDG_TEMPLATES_DIR="$HOME/Modèles"
XDG_PUBLICSHARE_DIR="$HOME/Public"
XDG_DOCUMENTS_DIR="$HOME/Documents"
XDG_MUSIC_DIR="$HOME/Musique"
XDG_PICTURES_DIR="$HOME/Images"
XDG_VIDEOS_DIR="$HOME/Vidéos"
Il suffit d'éditer le chemin des raccourcis existants ou d'en ajouter des nouveaux.
Vous souhaitez réaliser un nouveau projet WordPress ou WooCommerce, ajouter de nouvelles fonctionnalités, ou améliorer les performances de votre site?
Parlons de votre projet »
Articles en rapport: