The Tudors est une série canado-américano-irlandaise mettant en scène le règne quelque peu tyrannique du roi d'Angleterre Henri VIII, au 16ième siècle. La série suit assez fidèlement l'histoire réelle mais se permet parfois quelques adaptations libres pour raisons scénaristiques, je suppose. C'est pourquoi je vous conseille vivement (mais vous serez de toute façon tentés) d'aller ensuite lire le "spoiler" sur Wikipedia !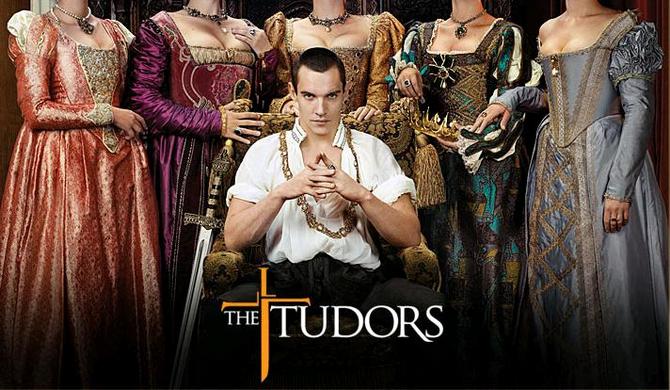 Je ne suis pas un passionné d'histoire (mes professeurs n'ont pas su me faire aimer la matière !?) mais j'avoue m'être pris au jeu (il faut dire qu'à la manière de la série Rome, les actrices sont assez convaincantes ;-)).
Vous aurez, par ailleurs, l'opportunité de faire un tour du coté de la cour de François 1er puisque, de temps en temps, l'histoire de France est liée à l'histoire d'Angleterre, et d'apprécier d'autres personnages tels que le pape Paul III lifté et botoxé !!! (personnage joué par Peter O'Toole).
L'avantage de cette série, c'est qu'elle a une fin et qu'on en est sûrs !!! Et donc, elle se terminera l'année prochaine avec la saison 4.
En complément, vous pourrez regarder Deux sœurs pour un roi (The other Boleyn girl) , film de J. Chadwick (2008) avec Natalie Portman et Scarlett Johansson, Elizabeth, film de S. Kapur (1998) et enfin Elizabeth l'âge d'or (Elizabeth the Golden Age), film de S. Kapur (2008).
A regarder, comme d'habitude, en VO :
Articles en rapport: