Cette année, je suis aussi au lycée : c'est l'occasion d'inaugurer une nouvelle série de dialogues ! Après Dialogues ZEP et Dialogues with Mister B., voici donc In lycée with Mister B., dédiée au lycée.
Cette semaine, je fais une petite compréhension orale avec mes terminales qui, visiblement, n'ont pas l'air franchement concentrés sur la première écoute globale.
Je leur propose donc – patiemment et avec une certaine gentillesse – de leur rejouer la bande.
Résultat :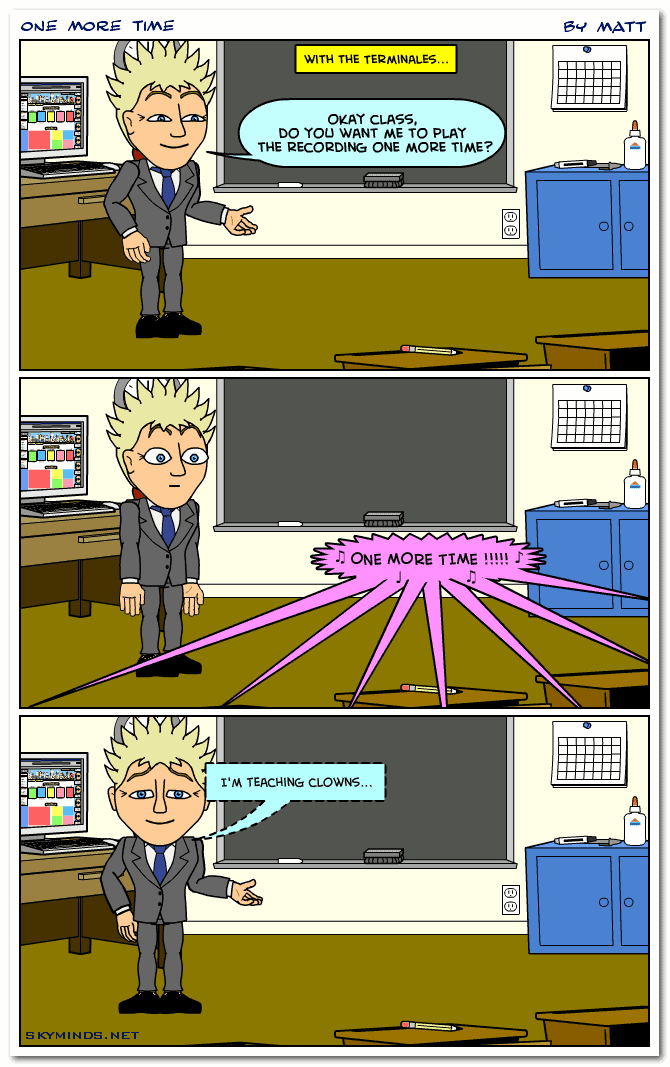 Hé oui. Même en terminale. Et comme d'habitude, je ne m'y attendais pas à celle-là.
De quoi dédramatiser la compréhension orale du coup, sur fond de Daft Punk!
Articles en rapport: