LA surprise de l'année, c'est le retour de The IT Crowd pour un unique épisode d'une heure.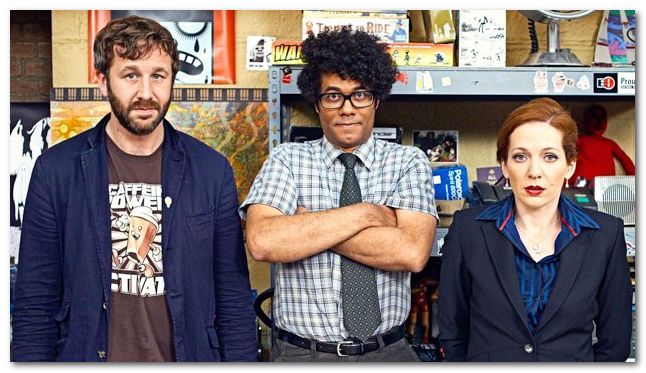 La production de "The Internet Is Coming", l'ultime épisode de la série, a commencé en 2011 et le tournage a eu lieu en juillet 2013 pour une diffusion fin septembre sur Channel 4.
Voici les quelques mots de Chris O'Dowd (Roy) après le tournage de la finale :
"It was lovely to say hello to the characters again – but also to say goodbye to them. I think we've probably done it now and I'd be surprised if we did any more."
Une vidéo devient virale lorsque Jen renverse une tasse de café sur une sans-abri et Roy est catalogué comme un raciste des personnes de petite taille après s'être disputé avec l'une d'entre elles.
A regarder en version originale:
Articles en rapport: