Agé de 71 ans, le rocker new yorkais Lou Reed est décédé ce dimanche d'une complication post-opératoire après sa récente greffe du foie.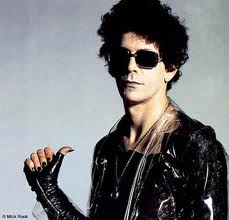 Lewis Allan "Lou" Reed, né en 1942 à Brooklyn, était un artiste majeur, une source d'influence pour de très nombreux musiciens dans les années 70, 80, 90 et encore aujourd'hui.
Après avoir été la tête pensante du Velvet Underground dans la fin des années 60 à New York, il a débuté une brillante carrière solo en 1972. Son second album «Transformer» (1972) avait été produit par son grand ami David Bowie. Sur celui-ci, on retrouvait de petites merveilles telles que «Vicious», «Satellite of Love» ou encore «Perfect Day».
Sorti en 1973, l'album «Berlin» avait été souvent qualifié par la critique de «Sgt Pepper noir», un album très sombre racontant la descente aux enfers d'un couple de junkies berlinois.
Les albums «Coney IslandBaby» (1975), «Street Hassle» (1978), «The Bells» (1979), «The Blue Mask» (1982), «New York» (1989) ou encore son «Songs for Drella» – album en duo avec John Cale, son collègue de Velvet Underground et hommage à leur mentor Andy Warhol – font partie des grands moments de sa carrière. Son dernier album en date, «Lulu» (2011), était une collaboration avec le groupe Metallica.
RIP Lou Reed, take a rest on the wild side.
Articles en rapport: