The Misfits est la nouvelle série produite par Channel 4, après The Inbetweeners et Skins. Cette série suit cinq jeunes délinquants ayant écopé de travail d'intérêt général qui sont touchés par un éclair lors d'une tempête et qui se retrouvent affligés de pouvoirs spéciaux.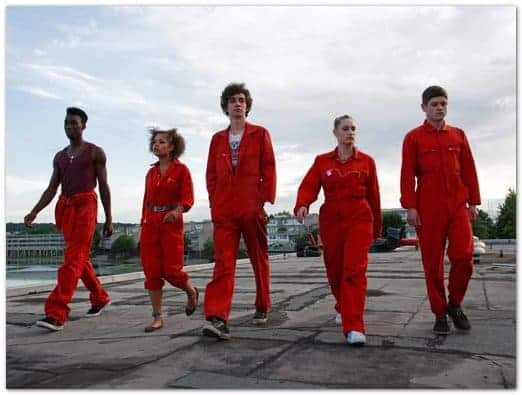 Kelly (Lauren Socha), une chav', peut soudain entendre ce que pensent les gens. L'ex-champion d'athlétisme, Curtis (Nathan Stewart Jarrett) découvre qu'il possède la faculté de remonter le temps lorsqu'il regrette quelque chose. Alisha (Antonia Thomas) est une party girl qui lance les gens dans une frénésie sexuelle lorsqu'elle touche leur peau. Même Simon (Iwan Rheon), d'une timidité effrayante, peut devenir invisible lorsqu'il se sent ignoré. Tout cela est un peu dur à avaler pour Nathan (Robert Sheehan), la teigne de service grande gueule, qui n'a apparemment pas reçu de super-pouvoir, à son grand désarroi.
Tous découvrent comme la vie peut vite devenir complexe lorsque l'on est affligé d'un pouvoir que l'on ne voulait pas.
Articles en rapport: