Comme promis, voici la seconde saison tant attendue de The Misfits, diffusée sur E4.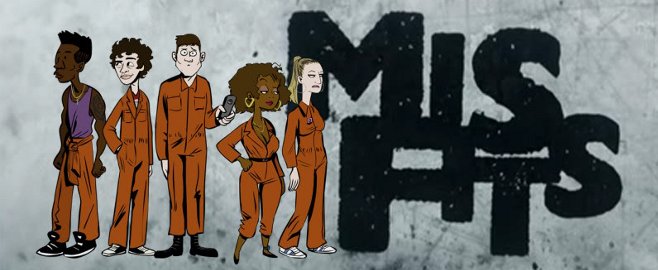 Kelly, Curtis, Alisha and Simon font toujours le deuil de Nathan, ignorant totalement qu'il est toujours vivant dans son cercueil, six pieds sous terre. Un mystérieux homme masqué les conduit à la tombe de Nathan et Kelly entend ses pensées.
De retour au centre, le gang découvre Lucy, une patiente qui sort d'un hôpital psychiatrique pour la journée. Simon connaît Lucy car il a déjà été patient dans cette unité. Lorsque Simon snobe Lucy publiquement, des évènements étranges ont lieu au centre.
Si vous ne connaissez pas cette série britannique, je vous la recommande !
Articles en rapport: