Je pousse d'un bon coup d'épaule la porte de l'ANPE près de chez moi. La porte grince et s'empêtre dans le tapis poussiéreux.
Quelques personnes attendent leur tour, et leurs regards morts se posent quelques secondes sur moi avant de vaciller et se perdre à nouveau dans le néant de la tapisserie jaunissante .
Le monsieur derrière le bureau m'appelle alors. Je m'assois en face de lui.
– Bonjour, vous venez pour quoi ?
M : un Big Mac, une grande frite, un …
– Non, sérieusement !
M : je voudrais changer de boulot.
– Ah, vous avez déjà un emploi donc ?
M : oui.
– Et que faîtes-vous ?
M : je suis prof. Enseignant je veux dire.
Je fais une pause.
Il faut vraiment que j'arrête de dire "prof" lorsque je parle de ce que je fais. C'est inélégant. Familier. Pas très classe.
Et cela donne l'impression aux gens que je ne fais cela que pour les vacances. Ce qui n'est pas spécialement faux. Mais pas entièrement vrai non plus.
There is a little bit of yin and a little bit of yang in everything.
– Pourquoi voulez-vous changer d'emploi ?
M : je ne sais pas. Je m'ennuie un peu je crois.
– Pourtant il y a des gens qui rêveraient d'avoir un emploi comme le vôtre !
M : peut-être bien. Mais ils le rêvent seulement. Personne ne me harcèle pour prendre ma place.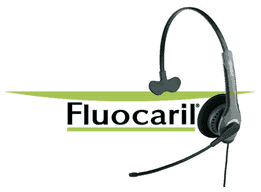 Il médite sur ma réponse quelques secondes puis reprend :
– Hmm. Qu'est-ce que vous recherchez exactement ?
M : un boulot tranquille, sans stress, sans boulot à ramener à la maison.
– Ah ! J'ai justement un emploi comme ça, ça tombe bien !
M : et… c'est quoi ?
– Télémarketeur pour Fluocaril.
M : what the…
Voici le rêve auquel j'ai eu droit la nuit dernière.
Je me suis réveillé paniqué juste après cette réplique assassine. Cela m'inquiète un peu je dois dire.
Articles en rapport: