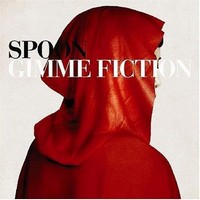 Le dernier album de Spoon, Gimme Fiction (2005), vient de sortir. Comme je ne connaissais pas, j'ai écouté et j'ai vraiment adoré.
Si vous êtes en période creuse en ce moment et que vous avez envie d'écouter un bon petit groupe rock, choisissez celui-là parce qu'il vaut vraiment le coup.
On retrouve plusieurs influences dans cet album qui possède tantôt des accents Who ("Sister Jack"), tantôt un groove et une voix haut perchée que Prince lui-même n'aurait pas reniés ("I Turn My Camera On").
La chanson qui ressort le plus de Gimme Fiction reste pour moi "The Beast and the Dragon Adored" : mélange subtil de piano et de guitares dissonantes.
Très bonne alchimie pour cet album fait partie de ceux que l'on redécouvre à chaque écoute. Il tourne depuis quelques jours sur ma radio et franchement, on ne s'en lasse pas !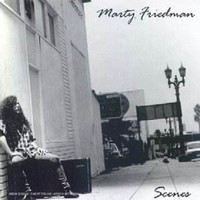 Scenes (1992), est un album solo écrit et composé par Marty Friedman, le guitariste de Megadeth.
Là aussi, on redécouvre un Marty Friedman bien différent du guitariste solo de Megadeth : l'album a quelques tonalités acoustiques ("Night"), orientales ("Tibet" – "Valley of Eternity" serait parfaite pour une musique de film) suivies d'épopées épiques ("Realm of the Senses") et toujours des solos à vous couper le souffle ("Angel") ou et des riff groovy qui vous font dodeliner de la tête en tapant du pied ("Trance").
Nous sommes donc bien loin de l'univers shred de Megadeth et franchement, cela change tout en gardant un esprit avant tout mélodique et technique à la fois.
Scenes est un donc un bon album que je vous recommande, à placer à côté de Patrick Rondat sur votre étagère.
Articles en rapport: