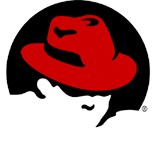 Et bien voilà, après quelques péripéties, la visite du RGR a eu lieu hier. Je vous explique : mon formateur IUFM devait normalement venir inspecter ma classe aujourd'hui mais à cause d'une stagiaire qui a du mal avec ses élèves (au point de ne plus oser entrer dans sa classe), il a annulé la visite du vendredi. Et l'a déplacée le jour précédent, soit hier jeudi. Et il m'annonce cela mercredi à 17h. Bon soyons quand même réaliste, une journée de décalage cela ne casse pas trois pattes à un canard et puis de toutes façons, je souhaitais en finir au plus vite et si possible avant les vacances afin d'être peinard.
La visite s'est donc bien déroulée, avec une pointe d'appréhension quand même. Lorsque mes élèves ont vu mon formateur débarquer avec son chapeau en classe avec un jour d'avance, j'ai perçu comme un léger frémissement de frustration dans le couloir avant de rentrer en classe. Ach ! Kinders…
Le cours s'est assez bien déroulé, à peu près comme je l'avais prévu. Bien évidemment, j'ai dû rappeler à l'ordre 3 élèves qui ont essayé de faire les malins. Résulats : 2 carnets collectés. Et j'ai même été félicité pour ça. Comme quoi il faut sévir. Je sens que je vais bientôt ressortir ma vieille batterie.
Autre surprise : une assistante d'éducation qui vient taper à la porte pour dire aux élèves qu'ils n'auront pas cours lundi après-midi. Je vous laisse imaginer le bocson que cela a déclenché. Mon tuteur se prenait la tête à deux mains en maugréant à ce moment-là. Du coup, il a fallu que je réagisse assez vite : "there's no class on Monday afternoon folks ! No be quiet and get down with your work". Et cela a marché. Incroyable.
Entretien : 1h10. Quand même. J'ai cru un moment que je me trouvais à l'oral du CAPES : même disposition des tables, mêmes questions un peu retorses ou l'on ne voit pas bien où ils veulent en venir. Mais bon au final, cela s'est bien passé.
Articles en rapport: