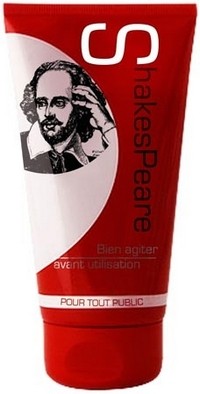 Cette année, j'étrenne une nouvelle méthode avec mes cinquièmes qui s'appelle Join the Team. Ce n'est jamais que la troisième méthode en 3 ans… qui a dit que les professeurs étaient de simples répétiteurs ? On ne fait jamais deux fois la même chose dans ce boulot. Bref, après quelques semaines de révisions pour les mettre en confiance, j'entame la première unité dont le sujet est Hamlet. Première impression : ils attaquent très fort dans cette méthode ! Les élèves ont déjà du mal à mettre tous les mots dans le bon ordre alors aborder Shakespeare directement…
Je prends donc les devants et leur parle un peu de théâtre, en faisant un rapprochement avec le français : une quinzaine de mains se lèvent pour me parler de Romeo and Juliet, et accessoirement de Molière. C'est bien, apparemment ils ont des choses à dire. Je rembraye sur Hamlet lorsque tout à coup :
– M'sieur ? Hamlet, c'est pas des oeufs ?
M : ???
Une demi-seconde plus tard, je fais le rapprochement avec "omelette".
M : Non, ce n'est pas des oeufs…
J'allais intervenir sur le personnage lorsqu'un autre reprend alors :
– M'sieur ! Si, moi j'sais !!!
M : (sigh) Go on then !
– C'est ce que j'dis quand chuis en retard !
M : ???
– Ben oui : "sorry, Hamlet".
M : not "Hamlet" ! "I'm late" !
J'avoue avoir littéralement explosé de rire sur cette deuxième intervention tout en m'empressant de la noter sur le billet d'appel.
Articles en rapport: