A Game of Thrones (Le Trône de Fer en français) est une adaptation de la série d'epic-fantasy A Song of Ice and Fire, écrite par George R. R. Martin. Ces romans sont connus pour leurs personnages extrêmement détaillés et vivants, leurs renversements radicaux de situations et leurs intrigues politiques.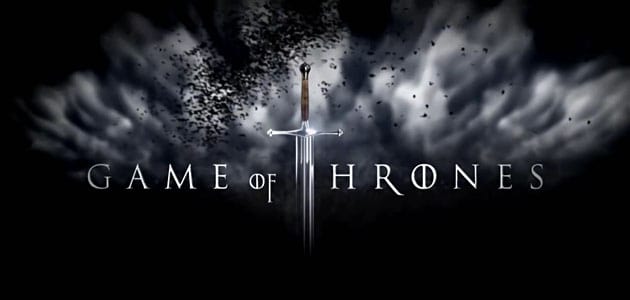 Dans un genre où la magie tient généralement le premier rôle, cette série fait au contraire rarement appel à celle-ci, qui est décrite au début du roman comme un phénomène ayant existé mais ayant pratiquement disparu ; cela ne la rend bien entendu que plus intrigante.
La série explore un monde médiéval où règne une pléthore de personnages qui jouent au seul jeu important : le jeu des trônes. Et à ce jeu, soit vous gagnez, soit vous mourez. Il n'y a pas de demi-mesure.
Un déserteur du Mur est traqué, Lord Eddard (Ned Stark) apprend que son mentor est mort ; Viserys Targaryen complote pour regagner son trône ; Robert arrive à Winterfell avec sa famille, plots to win back the throne; Robert arrives at Winterfell with his family; Ned se prépare à partir pour King's Landing (la capitale de Westeros).
A regarder bien couvert et ganté de fer.
Articles en rapport: