The United States of Tara, écrite par Diablo Cody, détenteur de l'oscar du scénario 2008 pour le film Juno, et avec Steven Spielberg à la production, est diffusée sur la chaîne Showtime.
Cette comédie dramatique raconte les péripéties d'une mère de famille aux multiples personnalités.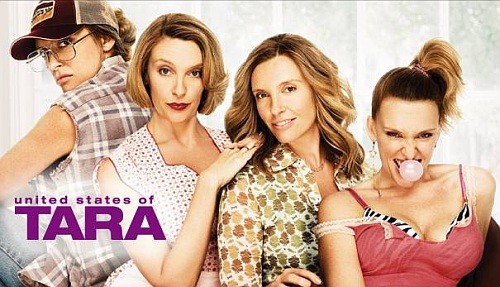 Tara Gregson, mère de deux adolescents, souffre d'un trouble dissociatif de l'identité.
Ayant décidé de faire une pause dans son traitement médical, ses différentes personnalités ressurgissent : T, une adolescente difficile qui se drogue, s'habille de manière osée et provocante ; Alice, une ménagère rétro typique des années 50 qui aime faire la cuisine et qui est plutôt vieux-jeu; et Buck, un vétéran du Viêt Nam fumeur, alcoolique et chercheur de noises – avec ses lunettes larges et sa casquette de camionneur, Buck est le stéréotype du redneck !
Tara peut compter sur le soutien de sa famille : son époux Max et ses enfants Kate et Marshall.
En revanche, sa sœur Charmaine est beaucoup plus réservée sur l'état mental de Tara, la soupçonnant même de simuler son trouble.
Articles en rapport: