Prince Rogers Nelson, connu sous le nom de Prince, né le 7 juin 1958 à Minneapolis, Minnesota vient de mourir le 21 avril 2016 à Chanhassen.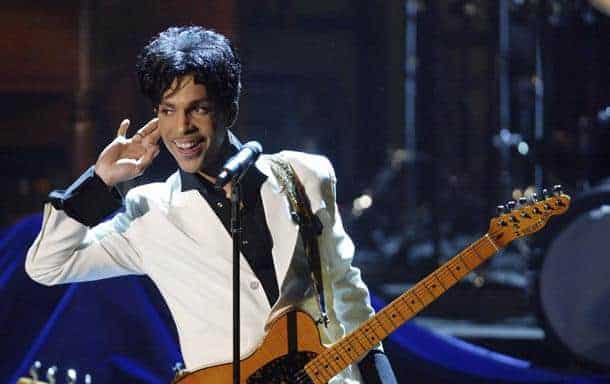 Auteur-compositeur-interprète de génie, réalisateur artistique et producteur américain de pop, de funk, de rock et de RnB contemporain, il était également danseur et acteur.
Sa carrière, entamée en 1978, est l'une des plus denses dans l'univers de la pop, avec plus de trente recueils studio parus en moins de quarante ans. Il faut y ajouter de nombreux albums et chansons façonnés pour les Bangles, Sheena Easton, Chaka Khan, Patti LaBelle, Madonna, Sheila E., Mavis Staples ou The Time.
Son plus gros succès commercial est la bande originale du film Purple Rain (dans lequel il joue le rôle-titre), publiée en 1984 et vendu à vingt millions d'exemplaires:
Il est également l'auteur de Sign "☮" the Times, des chansons du Batman de Tim Burton, des tubes Little Red Corvette, When Doves Cry, Kiss, Cream ou encore Sexy M.F. Le morceau phare de Sinéad O'Connor, Nothing Compares 2 U, est par ailleurs une composition de Prince.
Multi-instrumentiste – il en pratique une vingtaine – il s'est forgé une aura de créateur ambitieux, éclectique, et une réputation scénique hors pair, en affectionnant en concert les danses, les solos, de même qu'en valorisant ses musiciens.
C'était un guitariste extrêmement talentueux et un show-man extraordinaire.
R.I.P. Prince.