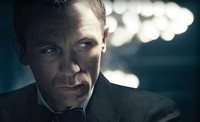 Je viens de regarder Casino Royale et je le considère assurément comme l'un des meilleurs James Bond sortis depuis ces 10 dernières années. Haut la main.
Daniel Craig fait un bien meilleur 007 que Pierce Brosnan et l'action dans le film est bien plus réaliste que dans les précédents opus : finis les sauts en hélicoptère avec réception sur des skis en pleine descente – totalement burlesque ! -, l'action est ici plus réduite et le personnage de James semble gagner en profondeur.
Le nouveau James est un peu beaucoup plus sadique, voire même carrément masochiste et à la fois plus proche de quelqu'un de normal – sachant tout de même que dans tout James Bond la normalité est une valeur somme toute très relative.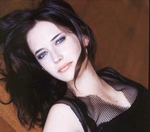 Casino Royale est également l'occasion de redécouvrir Eva Green, qui avait joué dans The Dreamers (2003) et Kingdom of Heaven (2005).
Pas aussi diabolique de Sophie Marceau mais plus à même de faire succomber l'agent 007, paradoxalement.
J'ai adoré la scène de parkour au début du film, actuel et à la fois rafraîchissant. Il n'y a aucun gadget dans le film (non, même pas de stylo lance-roquettes !), ce qui donne un poil de réalisme.
Enfin, la musique du film (You know my name)- petit bijou composé par Chris Cornell – est omniprésente, reprise par des violons tout au long du film. Cela donne une impression de cohérence bienvenue.
Articles en rapport: