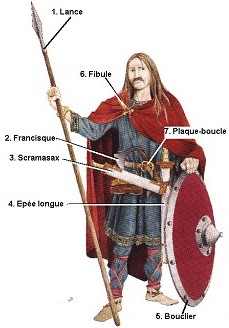 Ce sont les dernières heures de cours et tout le monde a besoin de vacances visiblement…
Classe de 3ème. 5 élèves présents.
M : How do you call the first inhabitants of Australia ?
– Ah je sais m'sieur !!! C'est les Mérovingiens !!!
* Teacher tries to kill himself.
Pour rappel, les Mérovingiens constituèrent la première dynastie qui régna sur la majorité des territoires français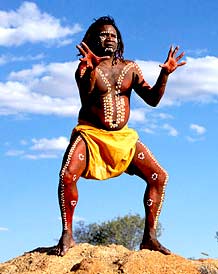 et belge, du Ve siècle jusqu'au VIIIe siècle , immédiatement après l'occupation romaine de la Gaule. Ils sont issus des Francs saliens qui étaient établis au Ve siècle dans les régions de Cambrai (Clodion le Chevelu) et de Tournai, en Belgique (Childéric). Le nom mérovingien provient du roi Mérovée, ancêtre légendaire de Clovis.
Confondre les aborigènes d'Australie avec les Mérovingiens, on me l'avait encore jamais faite ! Ce n'est même pas au Brevet en plus, d'où peut donc venir cette confusion ?
Articles en rapport: